Special Exhibition
HOME > Special Exhibition「 Costumes, Items and Cultures of Geiko and Maiko 」
Special Exhibition details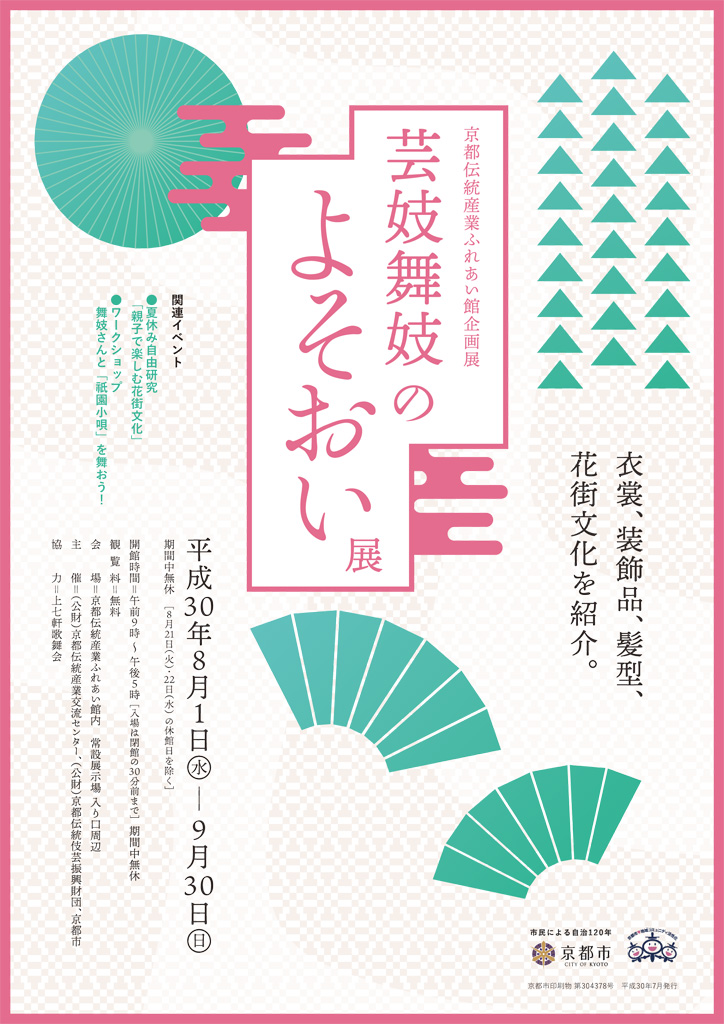 Special Exhibition「 Costumes, Items and Cultures of Geiko and Maiko 」
Walking traditional crafts. That is not an exaggeration when presenting Geiko and Maiko. They wear various traditional crafts that are made in Kyoto by skillful craftsmen from  head to toe. 
We will present this special exhibition to widely promote traditional crafts through Geiko and Maiko culture.  
With this exhibition, visitors will learn the difference between Geiko and  Maiko and will see costumes for seasonal events. Costumes and related items, photos and panels with rich information will be displayed. 
By the time you leave, you will have a deeper understanding about Kagaim the traditional entertaiment area as well as traditional crafts that are the important parts of the Kagai culure.
We are looking forward to your visit.
| | |
| --- | --- |
| Date | ~ |
| Time | 9:00 ~ 17:00 (Last Admission at 16:30) |
| Place | Kyoto Museum of Traditional Crafts, Fureaikan |
| Contents | Introduction of costumes, accessories, hairstyles of Geiko and Maiko. Panel displays on the culture of Kagai, a traditional entertaiment area. |
| Admission | Free |
| Hosts | Kyoto Traditional Industries Foundation, Kyoto Traditional Musical Art Public Foundation, Kyoto City |
| Partner | Kamishichiken Kabukai |
Scheduled special exhibitions
Currently there are no scheduled special exhibitions.
Past Special Exhibitions