Special events
Special events details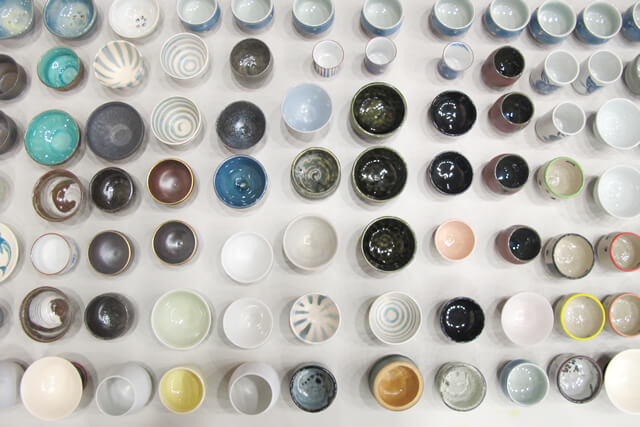 Sake tasting event "Kanpai!" at FUREAIKAN
You can sample local sake (one of traditional Kyoto industries) in a handmade sake cup.
Please enjoy fresh sake in a cup of your choice of Kyo-yaki・Kiyomizu-yaki (Kyoto pottery).
※ First-come, first-served basis for 300 people over the age of 20.

9/17 will be canceled due to typhoon approach.

<About the traditional products used in this event>

(1) Sake cups  (Kyo-yaki・Kiyomizu-yaki  / Kyoto pottery)
KYO-MONO is COOL! project has prepared about 100 sake cups.
You can choose any cup and sample some sake in it.

(2) Japanese Sake
Delicious Kyoto sake provided by Matsui Shuzo Sake Brewery.

Date
Time
17:00 ~ 20:30
Entrance fee
Free.
Due to the limited quantity of sake, the tasting is limited to 1 drink per person
Scheduled special events
Currently there are no scheduled special events.
Past special events