MAIKO & GEIKO PERFORMANCES
Geiko performances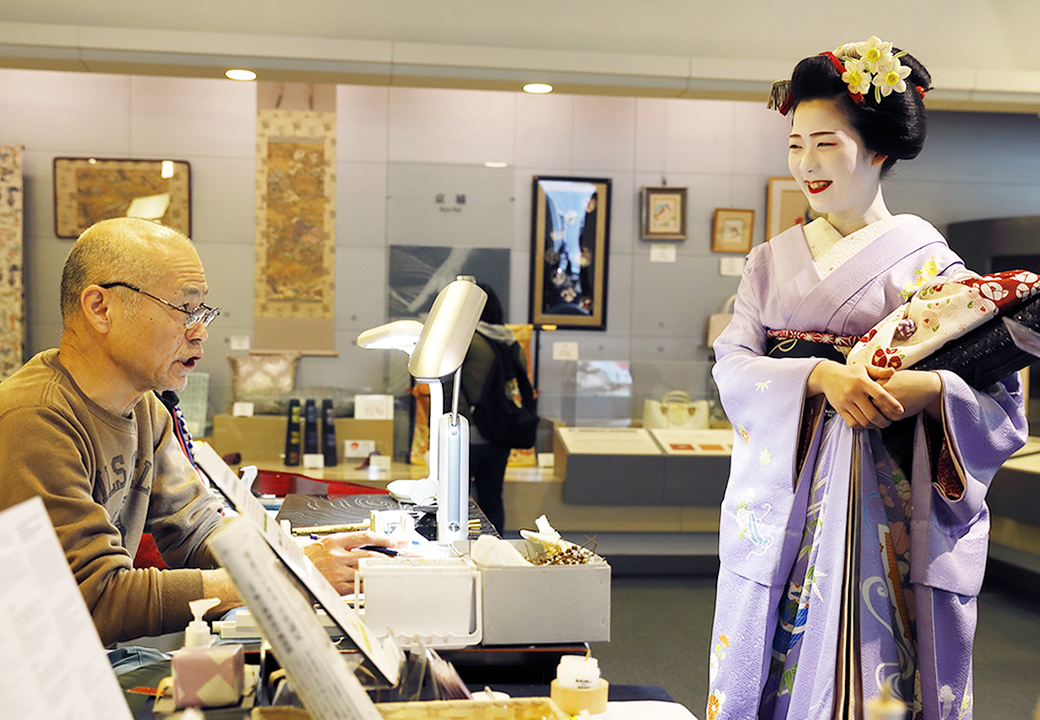 Don't miss a rare opportunity to enjoy a brilliant performance of geiko, a skilled entertainer with the spirit of hospitality. Trained for many years in Japanese traditional arts, geiko is said to be a symbol of Kyoto culture. After playing shamisen (traditional musical instrument), geiko will tell a few anecdotes about her garments (kimono, obi sash, tabi socks, etc.) in a charming Kyoto dialect. All items of geiko's clothing are gems of Kyoto traditional crafts.
Time
1st show 14:00~
2nd show 14:30~
3rd show 15:00~
(15 min for each performance)
Schedule
Find out about schedule here
Reservation
not required
Admission fee
FREE OF CHARGE
※ Charged only for special seats
Special Benefit Seats
Price:¥1,000
(max 10 people on a first-come, first-served basis)
Benefit 1:photo with your camera with a geiko
Benefit 2:special seating in the front row
Benefit 3:geiko's name sticker
Tickets are available on the day of performance from 13:00 at the west entrance of FUREAIKAN. Reservation is not possible.
Maiko performances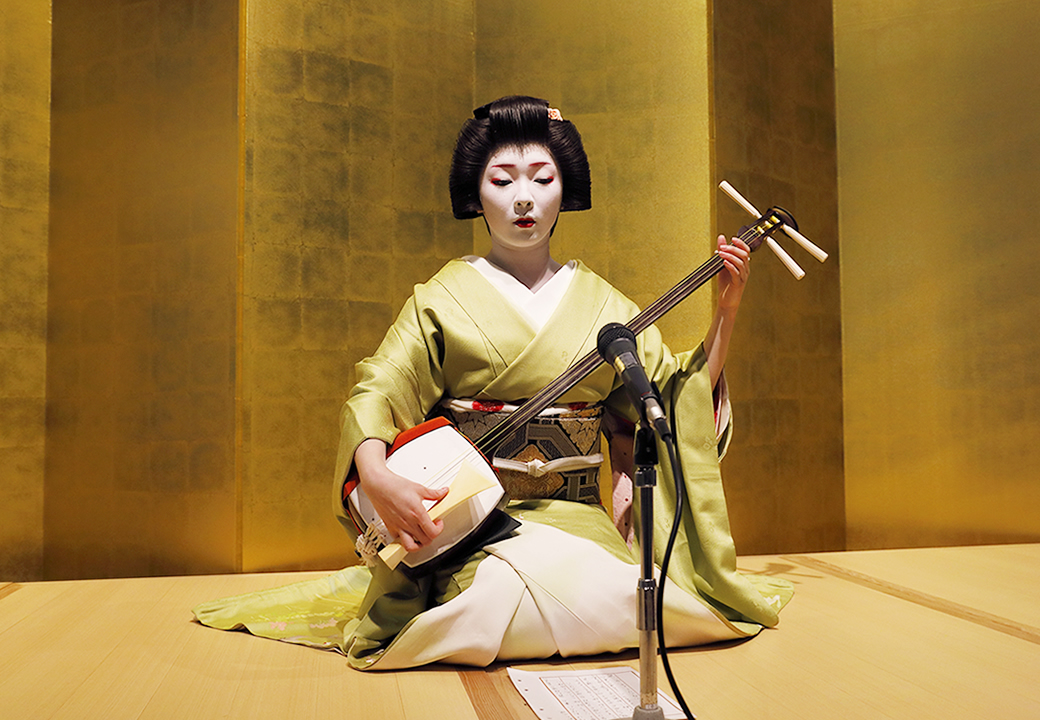 Ornamental hairpins, Nishijin woven textiles, Kyoto yuzen-dyed textiles, Kyoto folding fans — lovely maiko is covered from head to toe with the brightest examples of Kyoto traditional crafts !
In order to introduce general public to these crafts, FUREAIKAN offers a great possibility to enjoy the performances of maiko in her gorgeous garments.
Time
1st show 14:00~
2nd show 14:30~
3rd show 15:00~
(15 min for each performance)
Schedule
Find out about schedule here
Reservation
not required
Admission fee
FREE OF CHARGE
Schedule of maiko & geiko performances