Event room
Events details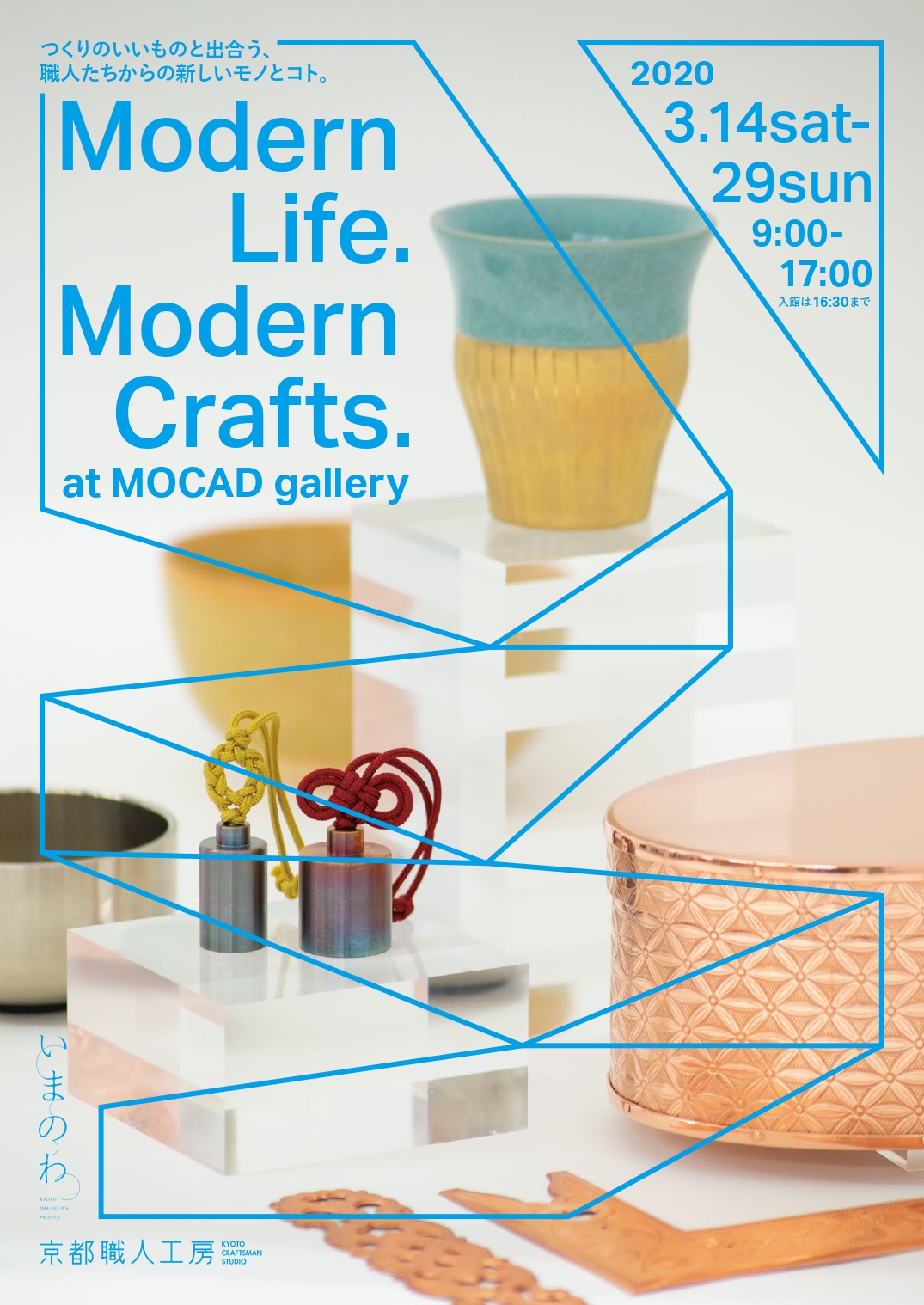 Modern Life. Modern Crafts.
Kyoto Museum of Crafts and Design holds an exhibition by craftsmen who participated in「Imanowa」and「Koto Mono Development Seminar by Kyoto Craftsman Studio」at our MOCAD gallery.
For the last eight years, Kyoto City has supported「Imanowa」project and Kyoto prefecture has supported「Kyoto Craftsman Studio」project. Various talented and experienced lecturers have supported craftsmen to foster skillsets in product development and launch their own line.
The exhibition displays products and service that suit for the modern life style, and that are appealing to market. Craftsmen's extraordinary technique will be well presented through exhibits.
Scheduled events
Currently there are no scheduled events.
Past events